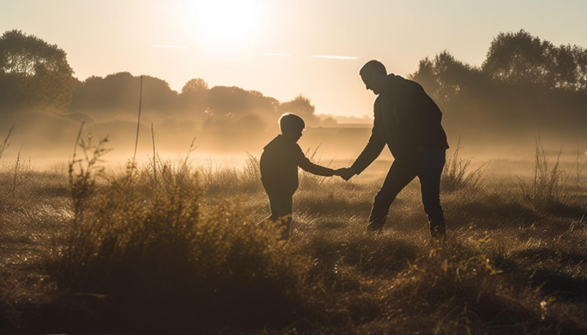 Regenerative medicine involves an intriguing process that is similar to mining precious gems from the earth. It's all about isolating and cultivating mesenchymal stem cells (MSCs), which hold great potential for healing and rejuvenation. To unlock that potential, we need to unravel the techniques that activate these remarkable cells.
The Quest for MSCs: A Journey into the Body's Depths
Imagine searching for rare treasures within the human body – this is the essence of isolating MSCs. These versatile cells can be sourced from different corners of our anatomy, each contributing to their unique traits. From the marrow within our bones to the depths of adipose tissue and even the umbilical cord blood, these sources hold the key to a wealth of MSCs waiting to be harnessed.
Unlocking the Marrow's Secret: Isolating MSCs from Bone Marrow
Bone marrow, the soft, spongy tissue within our bones, is a prime source of MSCs. The process of isolating MSCs from bone marrow is like carefully extracting treasures from deep within the earth. In this technique, a needle is inserted into the bone, and a small sample of bone marrow is drawn out. The MSCs hidden within this marrow hold the promise of repairing bones, cartilage, and more.
Tapping into Fat Tissue: Isolating MSCs from Adipose Tissue
Our fat tissue, often overlooked, houses a substantial reserve of MSCs. Isolating these cells from fat tissue is like refining gold from raw ore. A small amount of fat is extracted, usually from the abdomen, and then processed to separate the MSCs from the rest of the tissue. These adipose-derived MSCs offer the potential to repair not only fat-related issues but also conditions like joint problems.
A Symphony of Interaction: MSCs and Their Microenvironment
Consider the intricate dance of cells within a living environment, a microcosm where every move matters. MSCs thrive on this interaction – they communicate with neighbouring cells, releasing signals that influence healing processes. They are like conductors in this cellular symphony, orchestrating harmonious interactions that guide the body toward recovery.
The Cord's Gift: Isolating MSCs from Umbilical Cord Blood
The umbilical cord, once thought to serve only its initial purpose, has emerged as an unexpected source of MSCs. Isolating these cells from umbilical cord blood is like discovering hidden gems within a seemingly ordinary object. Once the baby is born, the cord blood is collected and processed to extract the MSCs, which harbour the ability to support the body's natural healing processes.
Harvesting the Potential: Isolating MSCs from Wharton's Jelly (Umbilical Cord)
The process of isolating MSCs from Wharton's Jelly is a delicate yet meticulous endeavour. After a baby is born, the umbilical cord is carefully collected and processed. The Wharton's Jelly, rich in MSCs, is separated from the cord's other components. These MSCs, tucked away within this unassuming substance, hold the promise of addressing various medical conditions and contributing to the body's healing processes.
Nurturing Life Outside the Body: Culturing MSCs
Once isolated, MSCs are like delicate seeds with the potential to bloom into regenerative wonders. Culturing these cells is akin to providing the optimal environment for growth. In a laboratory, MSCs are nurtured in specially designed containers with the right mix of nutrients, temperature, and humidity. These conditions mimic the body's environment and encourage MSCs to multiply, creating a robust population ready for potential medical applications.
The Grand Vision: A Future of Healing and Hope
As we delve into the world of isolating and culturing MSCs, we catch a glimpse of a future where healing goes beyond traditional methods. Imagine a world where ailments find innovative solutions, where healing is approached with unprecedented precision, and where the regenerative powers of these cells are harnessed for the betterment of human health.